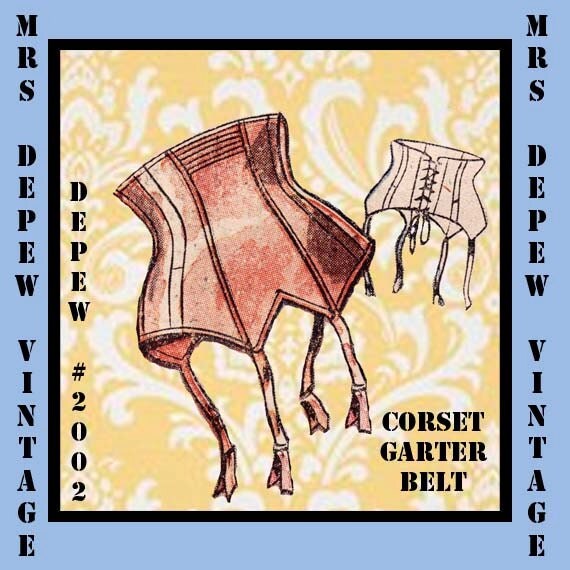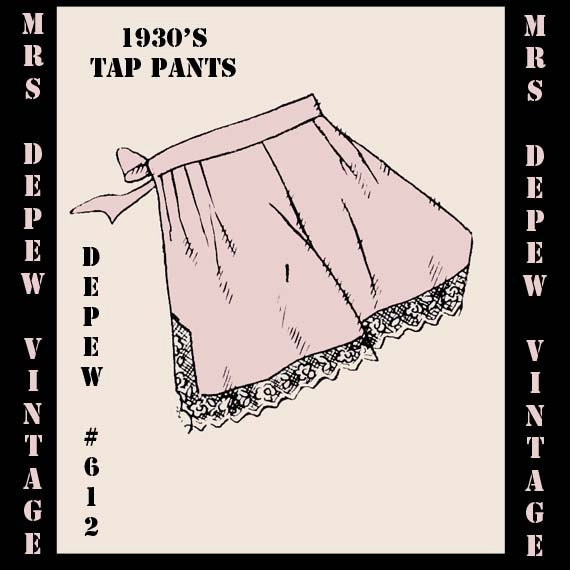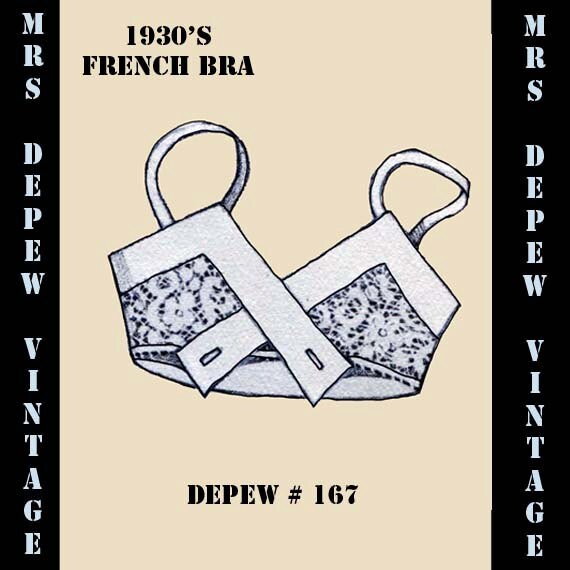 a selection of the wonderful Vintage Lingerie Patterns available from A Few Threads Loose, where there are also tutorials and how-tos to help you create stunning Vintage pieces. 
As you can see from my Vintage Sewing Techniques and Tutorials page, I follow a selection of Blogs about Sewing. One of them is the glorious A Few Threads Loose, and upon logging in to Bloglovin' I stumbled across her recent post entitled A Fabric Encyclopaedia.
In it she lists as many fabric terms as she has come across whilst sewing Vintage Patterns, with explanations of the fabric type. A lot of fabric which was popular even 50 years ago is not now in production, or has risen in cost and may not now be available to the home sewer because of this however; with this handy chart you will be able to find something similar. There is also a very handy Burn Test Chart, which is a technique to discover what sort of fabric fibers you may be sewing with: for example very loosely Acetates and Acrylics will burn and melt whilst Cottons, Linens and Silks will burn and char. There is of course many other distinguishing factors in the time and way they burn, the smell and melting/charring which help tell between different fabrics also.
A Few Threads Loose is inviting comments upon the subject so, if you have discovered some Vintage fabric or indeed a fabric reference which is puzzling you head on over. She's lovely!
A Few of my favorite fabrics are (from The Fabric Encyclopaedia by A Few Threads Loose)
BATISTE: A very fine, lightweight cotton with a lustrous finish. Used for baby clothes, lingerie and blouses.
DIMITY: A crisp, sheer, plain-weave cotton with cord stripes or checks. Can be white, plain or printed. Used for dresses, blouses, lingerie, baby wear, and curtains.
FAILLE: A fairly soft, cross-ribbed fabric usually of rayon, silk or cotton. It has ribs but they are flatter than those of Bengaline. Used for dresses, suits and curtains.
MARQUISETTE: A sheer fabric in different weights made from cotton, rayon, nylon, silk and wool. Can be dyed, printed or with woven dots. Used in curtains and evening wear.
MERCERIZED: The process of treating fabric or threads with a caustic soda solution to produce a greater sheen, better dying capability, and more strength.
PIQUE: A medium to heavy weight  cotton, rayon or silk in several weaves. Pin-wale pique has very fine wales running lengthwise. Wide-wale has wider wales. Waffle pique has woven honeycomb check. Birdseye pique has a closely spaced diamond-shaped design. Used for baby clothes, blouses, dresses, summer suits and slacks.

PONGEE: Is similar to shantung but lighter in weight. It has an uneven, slubbed texture. Used for dresses, lingerie, blouses and children's clothes.
SHANTUNG: A plain-weave fabric with nubby, crosswise yarns. It can be made from silk, rayon, nylon, cotton or poly-blends. It occasionally has a figured pattern woven in. Used for dresses, suits, blouses and curtains.
I am fairly swooning at such talk of the loveliest of fabrics! Oh for the budget for a sumptuous Cotton Batiste or a glorious shiny Silk Shantung!
Weaving processes, fabrics, finishes and fibers are also talked of, and on the whole this is a treasure trove of terms undoubtedly lovingly collected over several years. I strongly recommend a read!
Happy stitching!