I'm so excited!!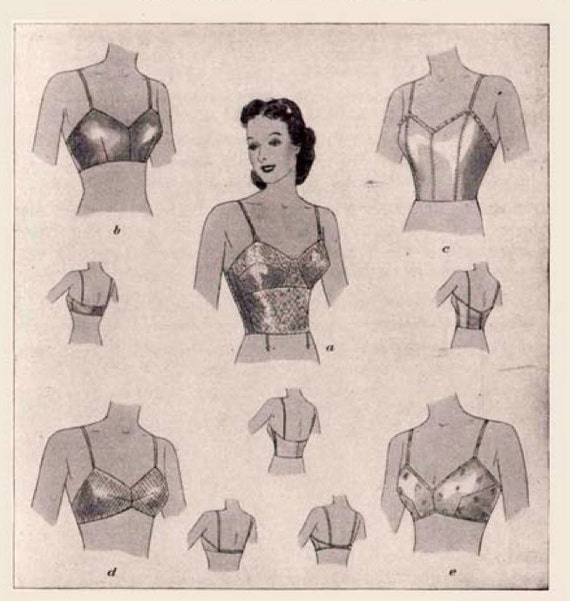 I'm planning some new courses & one of the ones I am desperate to run is a Vintage Lingerie course however; a lot of what I have learnt, & indeed a lot of my techniques, have been built up over so many years I have been worried that my teaching style for this would be a little chaotic & not very informative. In trawling Etsy this morning looking for pattern inspiration for this and a couple Vintage 40's & 50's Dress courses I found the above which is from a 1930's book entitled Underwear & Lingerie. 
Apparently it is a huge how to of the time, & I am almost swooning with excitement! Don't you just adore 'a'?
I have also purchased a pattern for a 1950's Pin-Up Bra (which is very similar to 'a' above), because I simply couldn't resist!
I am also in the process off a rethink of my Corsetry course & just might whip up a 1950's Satin Waspie & a cheeky little Ribbon Corset, for the students who don't want the challenge of a complete corset, or maybe want to make something slightly more unusual…
Happy stitching!